Ongoing Events
What's happening in the PoisonVerse right now?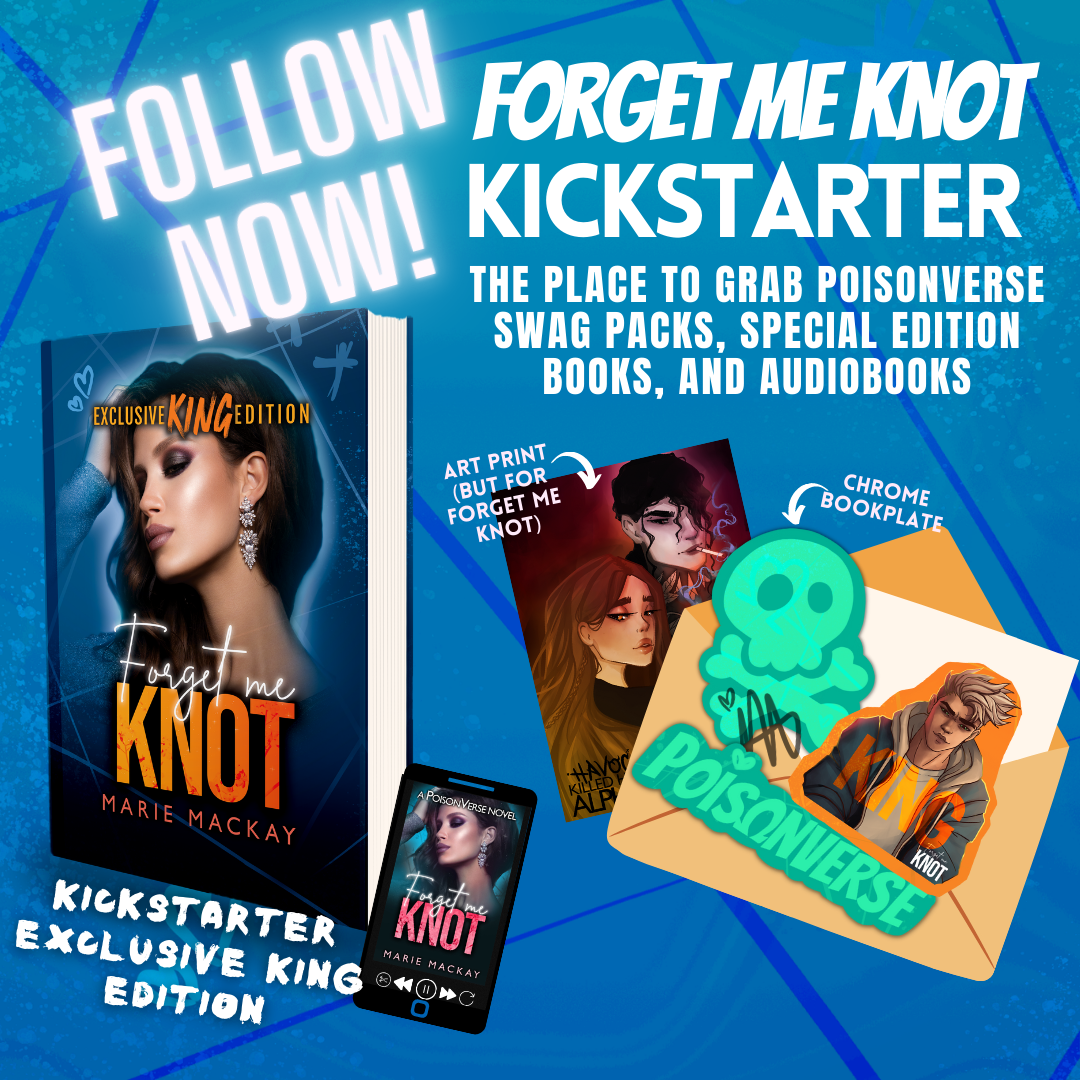 Forget Me Knot Kickstarter
Join me on the Forget Me Knot Audiobook creation!
Exclusive swag
Audiobooks
Exclusive cover edition
Follow Here!
His Gold Pack Omega ARCS open
A PoisonVerse novella.
40K
MF pairing
Poisonverse heat, knotting and angst!
Open for ARCs now
Follow Here!