All audiobooks are delivered to your email via bookfunnel. Please ensure the correct email is present at checkout and your bookfunnel app is up to date!
For issues, contact: mariemackaybooks@gmail.com
Share
Regular price
Sale price
$10.00
Unit price
per
Sale
Coming Soon
This is the 16.5 hour extended audio of Forget Me Knot and bonus content novella: Double Heat.
A rich omega. Lost memories. A threat money can't solve.
They say I'm a duchess: an omega who rejected my mates. It's a title that lends me wealth and power. A perfect life.
Yet, danger closes in, nameless and faceless: I'm hunted by a ghost from my missing past.

Nothing I do is enough.

Today, I do what I swore I never would—I search for a pack to protect me. I know the risk—that anyone I match will carry this threat too, but I'm alone, terrified and no longer safe in my own home.
I make the desperate choice, and pay to match with The Institute's most upstanding packs.
Blessedly, one scent is undeniable. Irresistible. A match for life.
But karma pays my choice back in kind. One mistake, one vial misplaced, and my only hope becomes my worst nightmare.

The mates I'm bound to might be more dangerous than the threat I'm trying to escape.

I'm out of time and out of options.
I can return home alone and hope my past won't cost me everything, or place myself at the mercy of pack St.James: notoriously violent criminals.
But what will they do if they discover the danger I bring to their doorstep?
View full details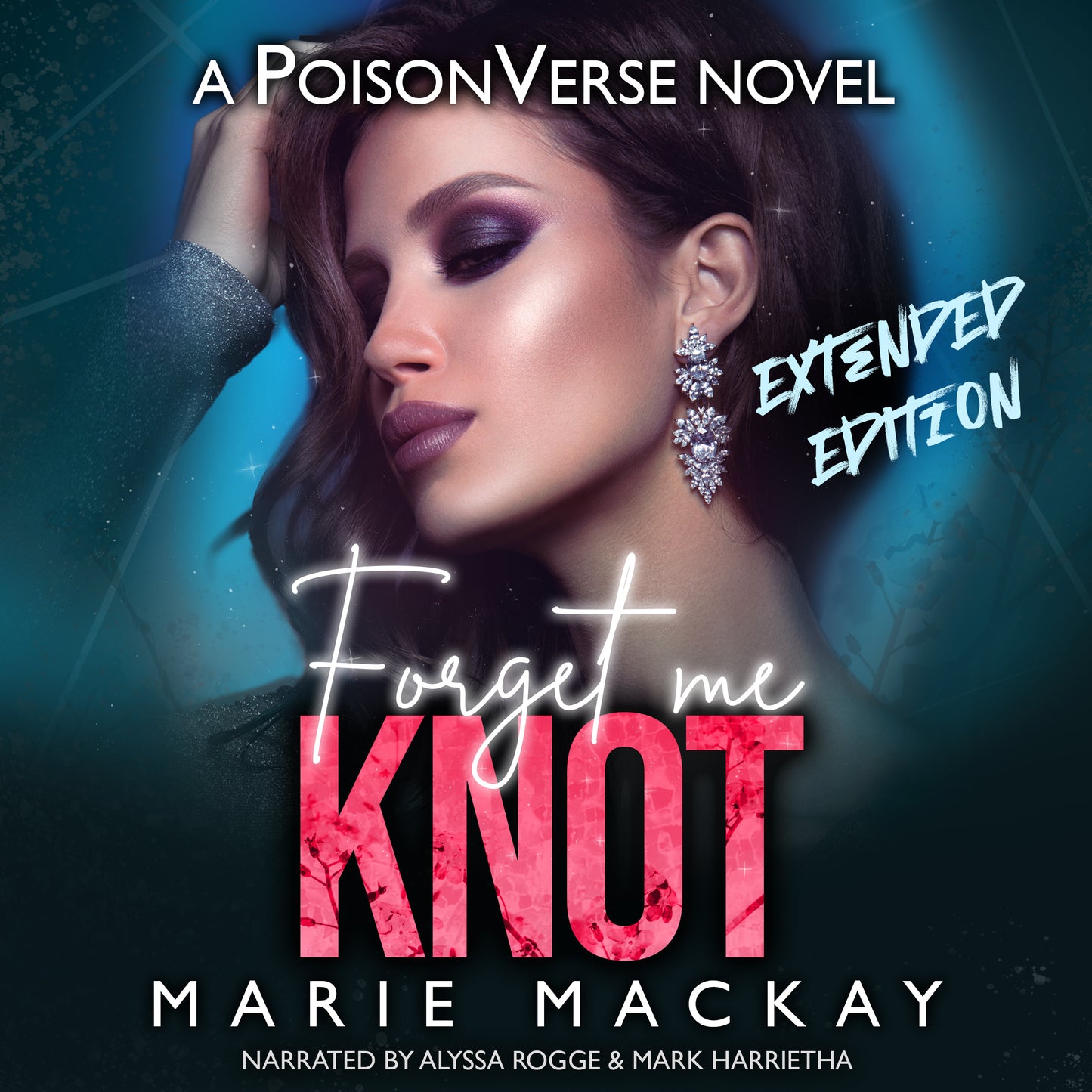 Forget Me Knot Content
MMFMMM
This book has a scent matched pack including a male omega who is a part of the scent match.

Triggers include: Home invasion, stuffing omegas in metal vaults for their own safety, somewhat consensual kidnapping, and stalkers.
References of human trafficking and backstory of sexual assault entirely off-screen.
Discussion of infertility and a woman's role in society but without touching on grief associated with infertility. Gun and knife violence. References to murder of omegas. PTSD and grief.

Double heat (the bonus content novella)
Inclusion of orgasm denial, mild degradation, oral knotting, and triple knotting scenes.
Collapsible content
Didn't recieve your audiobook?

Audiobooks are delivered to your email via bookfunnel, sometimes shopfiy loads the wrong email into your checkout. Email Mariemackaybooks@gmail.com to have it fixed!
Audiobook app not working?

Check to make sure bookfunnel app is updated to the latest version!
More Audiobooks
Regular price

Sale price

$10.00

Unit price

per

Regular price

Sale price

$10.00

Unit price

per

Regular price

Sale price

$10.00

Unit price

per