All audiobooks are delivered to your email via bookfunnel. Please ensure the correct email is present at checkout and your bookfunnel app is up to date!
For issues, contact: mariemackaybooks@gmail.com
Share
Regular price
Sale price
$10.00
Unit price
per
Sale
Coming Soon
This is the 15 hour extended audio of Havoc Killed her Alpha and bonus content novella: Havoc: Valentine's Battles. 
Never again will I be that little girl who dreamed of a pack to sweep her off her feet...
I'm the omega who killed my alpha.
The day I found my mates, I thought I'd found my home at last. Instead, I was kept from them and left to suffer. For months I clung to scraps of information, and I fell in love with each of them… Angel, Kai, Caspian and Bane.
But when my worst nightmare came, I faced it alone.
Found beside my alphas body, my pack has claimed me at last. But they're too late. Now I'm trapped in their home with them. My mates. But there's no happily ever after, because it won't matter to them if I had a choice or not. The man I killed was their pack brother, and they hate me for what I've done.
And it's up to these four men to decide my fate...
View full details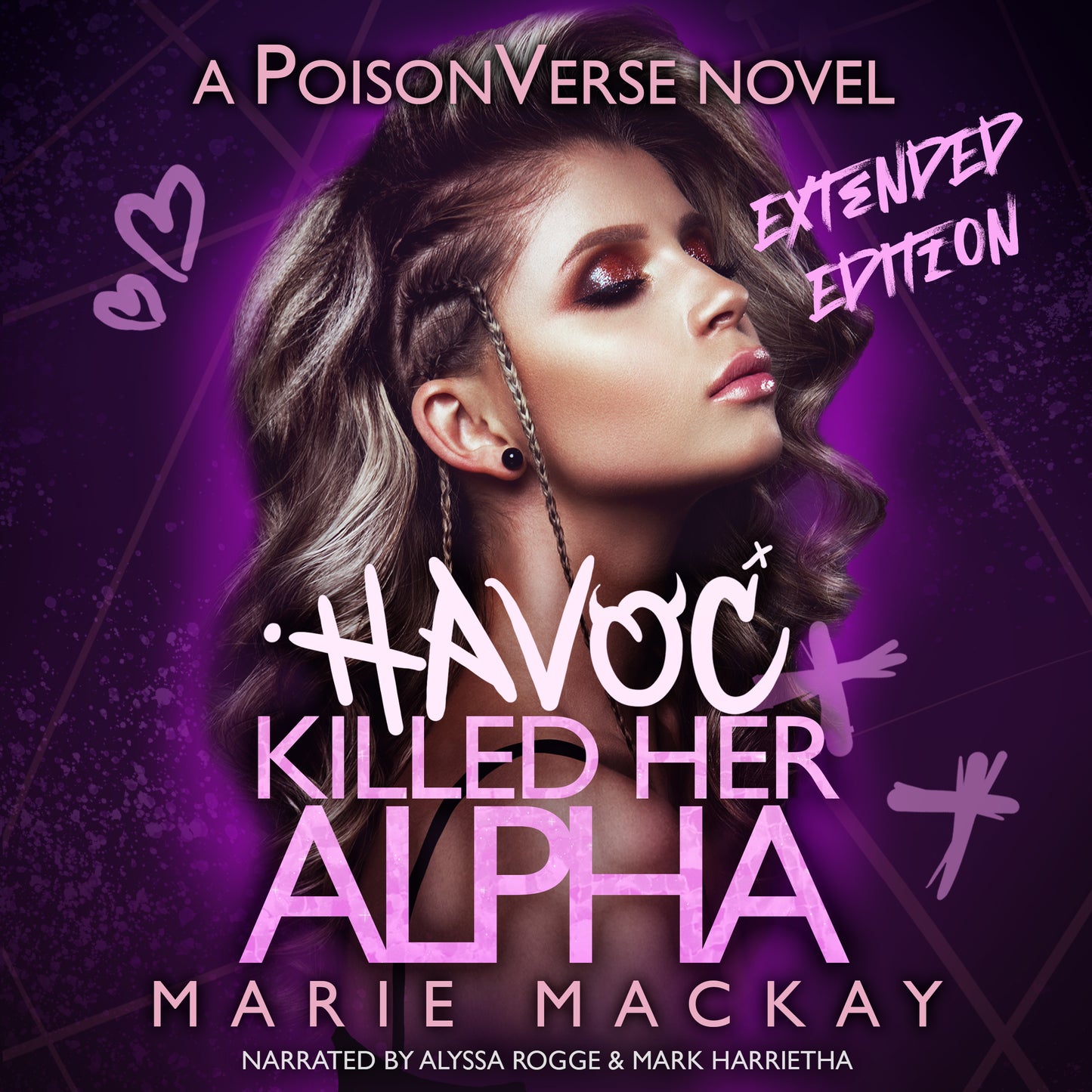 Havoc Content
MMFMM
1 Omega
Enemies to Lovers
MM
The main character has a history of sexual and physical abuse explored in first person flashbacks with a focus on emotional journey, while not including explicit detail of abuse itself.
This is an enemies-to-lovers romance. There is discourse between Havoc and her love interests for portions of this novel via intimidation and threat (with no threat of sexual violence).
Other content labels include: Explicit spice, group scenes, and MM. For adult listeners only.
Collapsible content
Didn't recieve your audiobook?

Audiobooks are delivered to your email via bookfunnel, sometimes shopfiy loads the wrong email into your checkout. Email Mariemackaybooks@gmail.com to have it fixed!
Audiobook app not working?

Check to make sure bookfunnel app is updated to the latest version!
More Audiobooks
Regular price

Sale price

$10.00

Unit price

per

Regular price

Sale price

$10.00

Unit price

per

Regular price

Sale price

$10.00

Unit price

per