All audiobooks are delivered to your email via bookfunnel. Please ensure the correct email is present at checkout and your bookfunnel app is up to date!
For issues, contact: mariemackaybooks@gmail.com
Share
Regular price
Sale price
$10.00
Unit price
per
Sale
Coming Soon
A why Choose, MFM, slow Burn (2nd book spice) four book fantasy romance.

The first book of four in an enemies to lovers, paranormal—Hold up. Stop.
I'm not even sorry. Cut the blurb, I'm venting.
Sylas.
You. Absolute. Prat.
You remember what we've sacrificed to get to this godforsaken academy, right? All for you, I might add. And while I downed that potion to qualify—the one with a fifty percent chance of killing me—what were you doing?
Oh, that's right. Opening your bleeding heart to a random woman and accidentally binding her to your magic. (You know—that minorly important thing your 'condition' requires for survival?)
And that—that's not even the kicker, is it?
You should be popular with the ladies, you have that whole 'strongest-vamp-in-academy-history' thing going, right? But congratulations, you found the one exception, because Briar Bishop hates you.
To add to everything, she's untrained (also, insane). Come the trial, demons are going to eat her alive, and she'll take your magic with her—magic she's now burning through, it seems, just to spite you.
And who'll end up fixing this mess?
Right.
Me.
Where did I put my matches? I need a bloody smoke.
*ahem.* Download NOW for a Witcher meets Zodiac Academy four book romance. Broody vampires, and shifters. Enemies to lovers. Monsters and magic. Check. Check. Check. All the good stuff. Go buy it. Or Axel will find you. And he's in a bad mood.
View full details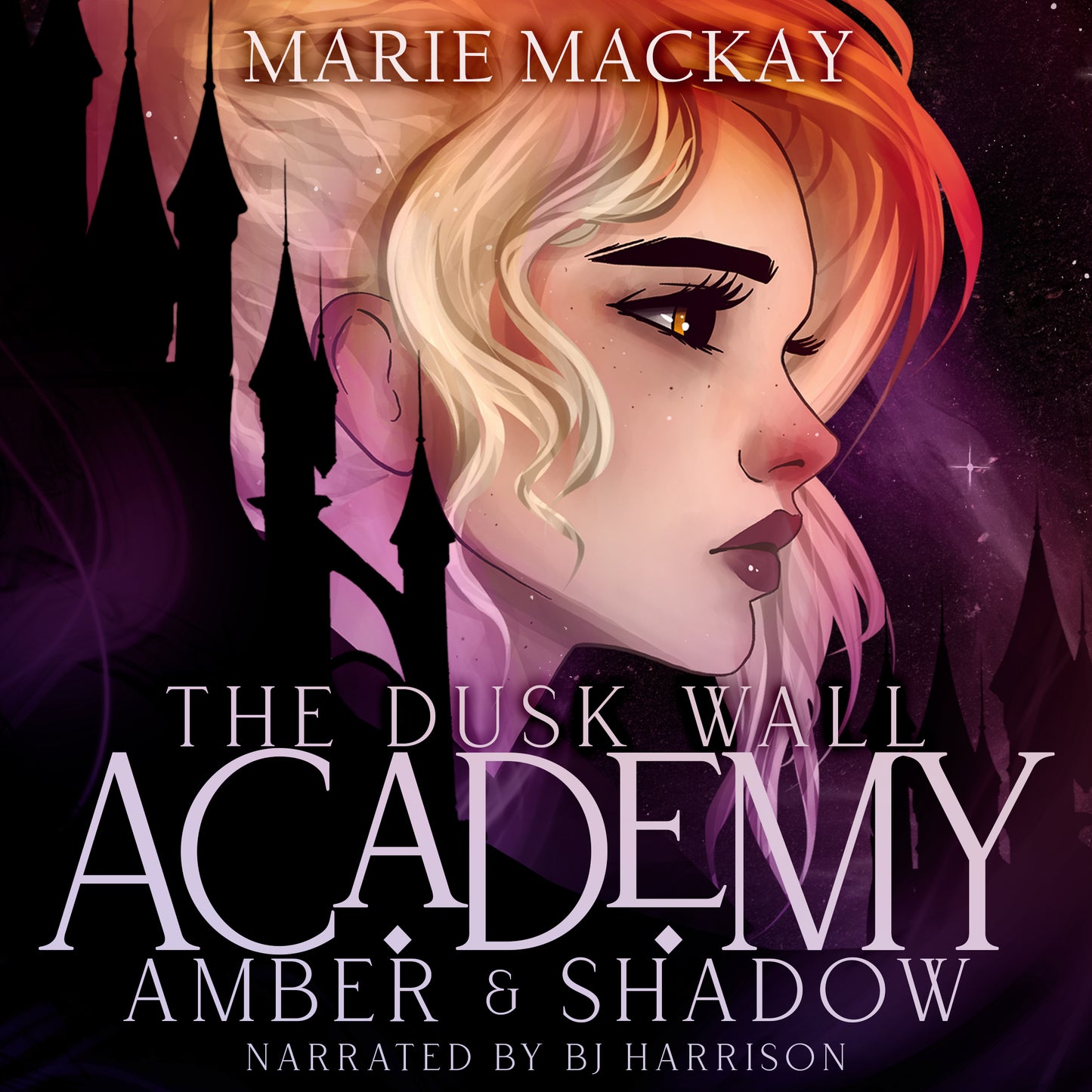 Collapsible content
Didn't recieve your audiobook?

Audiobooks are delivered to your email via bookfunnel, sometimes shopfiy loads the wrong email into your checkout. Email Mariemackaybooks@gmail.com to have it fixed!
Audiobook app not working?

Check to make sure bookfunnel app is updated to the latest version!
More Audiobooks
Regular price

Sale price

$10.00

Unit price

per

Regular price

Sale price

$10.00

Unit price

per

Regular price

Sale price

$10.00

Unit price

per